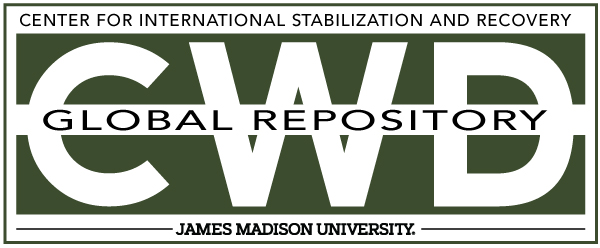 Creative Commons License

This work is licensed under a Creative Commons Attribution-Noncommercial-No Derivative Works 4.0 License.
Keywords
Centers and Organizations, ITF, Annual Report, 2003, Stockpile Destruction, Mine Action
Abstract
The year 2003 underlined the continuity in the valuable contribution of ITF to demining and victims assistance in South-East Europe. ITF received unanimous and deep appreciation by the entire donors' community for its excellent performance record.
In 2003, ITF facilitated the clearance of nearly 8 million square meters from mines and UXO in Albania, Bosnia and Herzegovina, Croatia, Macedonia and Serbia and Montenegro, always in close co-operation with international and local authorities.
ITF has also succeeded in raising more than 23 million USD in new funds. Increased funding came from 13 governments, the EU (including EC Delegation in Croatia and the European Reconstruction Agency), Adopt-A-Minefield, UNDP BH, and 20 other companies, organisations, communities and individuals. This underlines the partnership effort between governments, NGOs, business and local communities in both donor and recipient countries in demining activities.
Many of the activities relating to the mine victims assistance highlight the human dimension of work of ITF and the crucial importance of risk education projects. There is no doubt that, through increased awareness programmes, many of the accidents that continue to occur, especially among children, could be avoided.