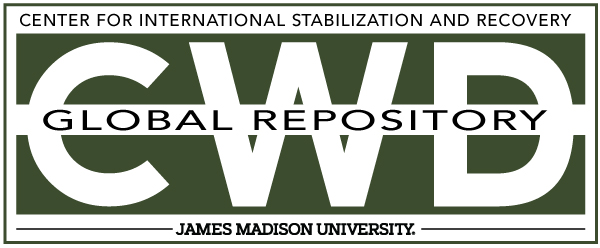 Creative Commons License

This work is licensed under a Creative Commons Attribution-Noncommercial-No Derivative Works 4.0 License.
Keywords
Centers and Organizations, ITF, Annual Report, 2013, Stockpile Destruction, Mine Action
Abstract
ITF Enhancing Human Security (ITF) is a humanitarian, non-profit organization devoted to the elimination of threat from post-conflict and disruptive challenges, including landmines, explosive remnants of war (ERW) and the illicit ownership and use of small arms and light weapons (SALW), in South-East Europe and other affected regions in the world.
Established by the Government of the Republic of Slovenia in March 1998, the initial purpose of ITF was to help Bosnia and Herzegovina in the implementation of the peace agreement and to provide assistance and support in relation to post-conflict rehabilitation.
Since its inception, ITF has augmented its activities to include the rectification of landmine problems and helping landmine survivors with physical and socioeconomic rehabilitation across the region of South East Europe. As the European Commission acknowledged ITF as the reference model of regional organization in mine action, ITF was asked by mine-affected countries and donors to expand operation to other mine-affected regions and countries as well, e.g. Cyprus, Cabo Verde, the South Caucasus, Central Asia, Latin America, North Africa and Middle East.