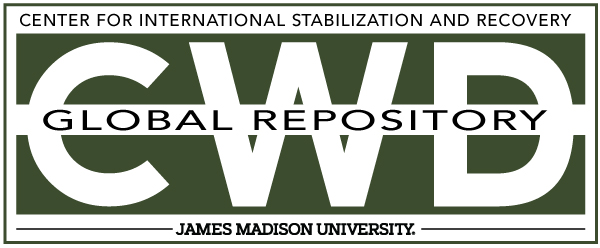 Creative Commons License

This work is licensed under a Creative Commons Attribution-Noncommercial-No Derivative Works 4.0 License.
Keywords
Centers and Organizations, ITF, Annual Report, 2014, Stockpile Destruction, Mine Action
Abstract
ITF Enhancing Human Security (ITF) is a humanitarian, non-profit organization devoted to the elimination of threats from post-conflict and disruptive challenges, including landmines, explosive remnants of war (ERW) and the illicit ownership and use of small arms and light weapons (SALW), in South East Europe and other affected regions in the world.
As the impact from landmines and unexploded ordnance (UXO) in South East Europe becomes less severe, there is a growing need to address other post-conflict and disruptive challenges, to support Conventional Weapons Destruction (CWD), Security Sector Reform (SSR) and Disarmament, Demobilization and Reintegration (DDR) programs, and to combat violence and terrorism stemming from the illicit ownership and use of SALW. Such challenges pose a potential threat to human security just as serious as the danger from landmines and UXO. Since the adoption of the broader 2009–2013 Strategy, ITF has increasingly become involved especially in CWD programs and the development of projects under its third strategic goal (i.e. to reduce the threats to human security from disruptive challenges), such as for example Telemedicine.