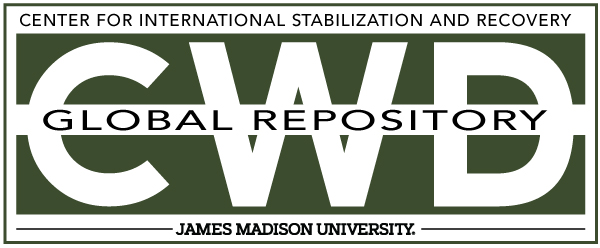 Creative Commons License

This work is licensed under a Creative Commons Attribution-Noncommercial-No Derivative Works 4.0 License.
Publication Date
Spring 4-2006
Keywords
ERW Clearance, Cambodia, Canada, Mine Action, Landmines, demining, Southeast Asia, UXO, ERW, Canadian International Development Agency
Abstract
The evaluation explains the context of the TAP project in Cambodia, the task assessment and planning projects, methods and measures, as well as results. The study also provides as summary assessment, discusses lessons learned and lists recommendations. The Task Assessment and Planning (TAP) Project has come at a critical juncture for mine action in Cambodia. It is a time when a few donors, Canada among them, argue strongly that mine action is best served by building capacity among provincial government groups for setting mine action priorities. Few donors would take exception to this in principle, but in practice the more influential ones continue to provide support to clearance operators – HALO Trust and MAG – whose policies are less committed to building government capacity. The TAP project was expected to make the case for the perspective Canada endorses: that with coaching, skills and equipment, provincial mine action planning bodies can make informed decisions in the best interest of all.