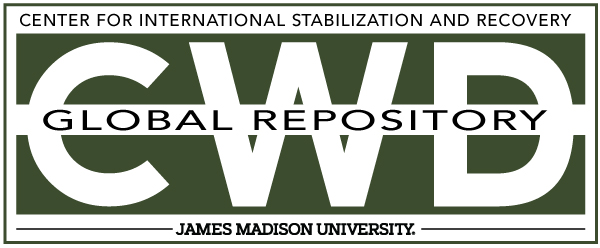 Creative Commons License

This work is licensed under a Creative Commons Attribution-Noncommercial-No Derivative Works 4.0 License.
Keywords
Advocacy and International Law, Centers and Organizations, Inter-organizational relationships, erw clearance, landmines, development, DanChurchAid, Danish Demining Group, HALO, HI, Humanity and Inclusion, MAG, Mines Advisory Group, Norwegian People's Aid, NPA, Swiss Foundation for Demining, FSD, Definitions
Abstract
This document lays out standard definitions and guidelines for measuring recording and reporting beneficiary numbers for EORE, land release, victim assistance and explosive ordnance disposal (EOD) spot tasks. The guidelines do not include beneficiary definitions for the two remaining mine action pillars: advocacy and stockpile destruction.
It is hoped that this document can be used as a guide for other mine action operators donors and national authorities, to share best practice and contribute to international standards for the sector in beneficiary reporting.