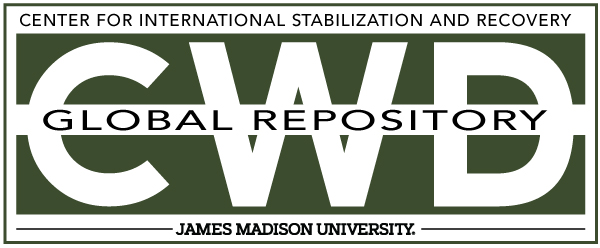 Creative Commons License

This work is licensed under a Creative Commons Attribution-Noncommercial-No Derivative Works 4.0 License.
Keywords
Centers and Organizations, 2015, Annual Report, APOPO, rat, pouched rat MDR, mine action, mine clearance, tuberculosis
Abstract
I first met the amazing HeroRATs in 2008 when I was an APOPO deminer detecting landmines in Mozambique. I had been invited to APOPO's HQ and Training & Research Center in Tanzania and was about to embark on my new career as a Mine Detection Rat Handler. Although I had worked with trained dogs before I was still amazed at the rat's abilities; their speed and accuracy. The Tanzania team taught me about scent detection theory and technology, as well as animal welfare and veterinary skills. In return I told them about the suffering in my country. At that time, vast areas of land in Mozambique remained contaminated with landmines. These cause tragic accidents and cut communities off from prime agricultural land and access to other basic needs. Across the country, landmines caused people to live in fear and poverty and were a barrier to economic development.
Now, almost 8 years after I held my first HeroRAT, my country has been declared free of all known landmines. It is hard for me to convey the pride and emotion I felt when this historic announcement was made in September 2015. Our people are free.
Yet all over the world, not only landmines but also tuberculosis continue to endanger lives and impede economies. In December 2015 The WHO announced that tuberculosis now kills more people than HIV, making it the world's biggest killer by an infectious disease. The TB Detection Rats teams in Mozambique and Tanzania have reacted by stepping up the fight and in 2015 we changed our strategy to get test results back to patients faster than ever. Now more people can start treatment and get cured of this deadly disease.
Over the years I have seen APOPO grow into an inspiring global organization that successfully addresses major humanitarian issues around the world. If you are a partner or donor to APOPO then I offer my sincere gratitude for your kind support. It is this alone that allows us to carry out our life saving work. If you are a potential supporter, I ask you to join us today in the fight against landmines and tuberculosis.