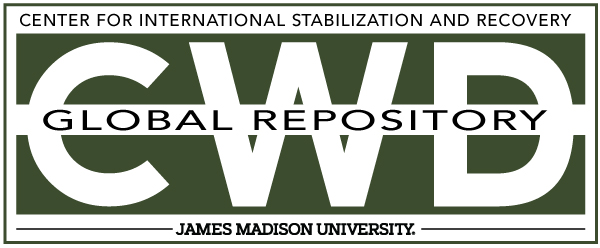 Title
Creative Commons License

This work is licensed under a Creative Commons Attribution-Noncommercial-No Derivative Works 4.0 License.
Keywords
Centers and Organizations, 2013, Annual Report, APOPO, rat, pouched rat MDR, mine action, mine clearance, tuberculosis
Abstract
2013 has been a busy year once again for the APOPO mine action team. In Mozambique APOPO has been instrumental in clearing Gaza Province of landmines and Explosive Remnants of War (ERW) to the point where Gaza has been declared "Impact Free". The teams have since been deployed to other Provinces within the country to continue their efforts with the aim of assisting Mozambique to achieve full compliance with its Anti-Personal Mine Ban Convention obligations by December 2014.
In Angola, APOPO has partnered with Norwegian People's Aid (NPA) and is providing our unique Mine Detection Rats (MDRs) to assist with their clearance efforts in Malanje Province. Our first batch of rats underwent intense training with their Angolan handlers and were rewarded with an accreditation license from the Angolan National Mine Action Authority that has now allowed them to operate in mined areas.
APOPO was also registered as a mine action NGO in Cambodia and we are seeking to bring our MDR's to Cambodia in 2014. We believe that their exceptional abilities to detect landmines will help to speed up the release of land back to productive use for mine-affected communities.