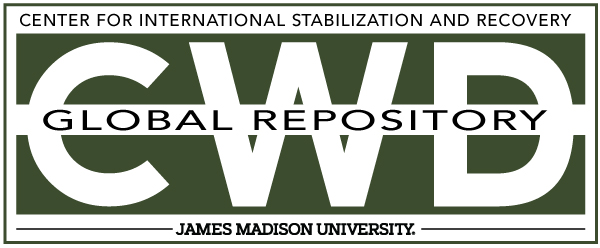 Title
Creative Commons License

This work is licensed under a Creative Commons Attribution-Noncommercial-No Derivative Works 4.0 License.
Keywords
Advocacy and International Law, Explosive Weapons, GICHD
Abstract
Motivated by its strategic goal to improve human security and equipped with subject expertise in explosive hazards, the GICHD launched a research project to characterise explosive weapons. The GICHD perceives the debate on explosive weapons in populated areas (EWIPA) as an important humanitarian issue. The aim of this research into explosive weapons characteristics and their immediate, destructive effects on humans and structures, is to help inform the ongoing discussions on EWIPA, intended to reduce harm to civilians. The intention of the research is not to discuss the moral, political or legal implications of using explosive weapon systems in populated areas, but to examine their characteristics, effects and use from a technical perspective.