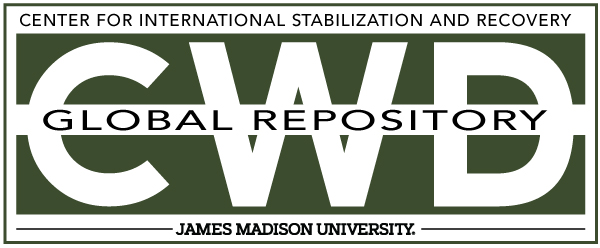 Creative Commons License

This work is licensed under a Creative Commons Attribution-Noncommercial-No Derivative Works 4.0 License.
Keywords
Centers and Organizations, 2010, Annual Report, APOPO, rat, pouched rat MDR, mine action, mine clearance, tuberculosis
Abstract
In 2010, APOPO accelerated its organizational growth and development, a necessary investment to expand the reach of our live-saving work in the coming years. In Mozambique, our Mine Action team doubled in size, aiming at an even faster return of mine-free land to the people of Mozambique.
APOPO welcomes Håvard Bach as its Head of Mine Action, adding new insights and a vast experience in the field of humanitarian demining to the team. Expanding into new mine-affected countries, APOPO prepared a Mine Action program for Angola and initiated collaboration with the Thailand Mine Action Center on land release, in order to commence survey work along the Thai-Cambodian border in 2011.
At our headquarters in Tanzania, we stepped up the research effort in Tuberculosis Detection and expanded second-line screening of suspected TB patients to curb the spread of this devastating disease. Our aim is to optimize and standardize our training and TB detection methodology, and thereby advance social change in the area of global health by offering an efficient and effective TB screening alternative in the areasthat need it most.
Our collaborative research effort in Remote Explosives Scent Tracing (REST) came to an end and the findings of the research partners involved will soon be presented in a publication by the Geneva International Center for Humanitarian Demining (GICHD). APOPO has already begun training and testing the rats for other potential applications using this technology.
We welcome our new Chair of the Board, Mrs. Diane Verstraeten. Her long experience in the field of international cooperation adds a strong asset to the organization. We express our sincere gratitude to former Chair and APOPO founding member, Professor Mic Billet, for his exceptional dedication and enthusiasm in support of our mission over the past 12 years, and which continues today.
In addition, more active campaigning attracted a huge wave of public support for our HeroRATs.
Through the increased media coverage we attracted from six continents, many people learned about our work in 2010.
On behalf of the entire APOPO team and the HeroRATs, I wish to recognize and thank all of our partners, funders and supporters. We truly appreciate your vital and ongoing contributions, which allow us to make a real, lasting, and life-saving difference in the communities we serve.