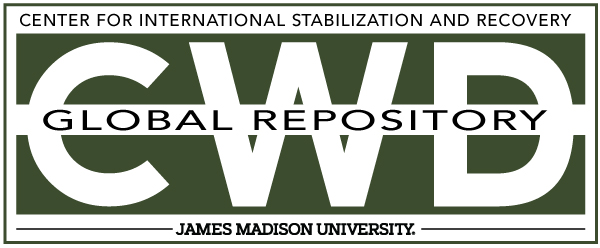 Creative Commons License

This work is licensed under a Creative Commons Attribution-Noncommercial-No Derivative Works 4.0 License.
Keywords
ERW Clearance, Advocacy and International Law, Mine Action Review, MAG, HALO, NPA, Survey, Clearance, Mine Ban Treaty, Oslo, Action Plan, Oslo Action Plan, 2020
Abstract
This Guide and provisional results of 2020 monitoring by Mine Action Review aim to support the measurable and accountable implementation of Article 5 of the 1997 Anti-Personnel Mine Ban Convention. They do so by focusing on the Oslo Action Plan, adopted at the Fourth Review Conference in November 2019, describing how the Action Plan addresses survey and clearance, and explaining how progress in implementing those commitments in the Action Plan will be assessed. This Guide follows the Oslo Action Plan's approach by detailing commitments that apply specifically to survey and clearance operations in all affected States Parties, as well as general best practices in mine action that are cross-cutting in nature.
Mine Action Review's formal assessment of progress under the Oslo Action Plan will be published annually before each Meeting of the States Parties, through to the Convention's Fifth Review Conference in 2024. Our annual assessment will draw on research conducted for Mine Action Review's annual Clearing the Mines reports,1 and will monitor 24 indicators from the Oslo Action Plan which are relevant to survey and clearance. These include selected indicators from Section II (best practices for implementing the Convention); Section V (survey and clearance of mined areas); Section VII (international cooperation and assistance); and Section IX (measures to ensure compliance). A summary table of the provisional 2020 baseline value results of Mine Action Review's Oslo Action Plan monitoring is in Annex 1. Sources for the monitoring of progress according to the 24 indicators include official Convention reporting (Article 7 reports, and statements in both intersessional meetings and meetings of States Parties); statements in the annual United Nations (UN) National Mine Action Directors meetings and other relevant fora; and information provided directly to Mine Action Review by national authorities, clearance operators, the UN Mine Action Service (UNMAS), the UN Development Programme (UNDP), the Geneva International Centre for Humanitarian Demining (GICHD), the Organization for Security and Co-operation in Europe (OSCE), and other key stakeholders.
This report is offered in the spirit of openness and constructive dialogue, accountability, and measurability. Viewed alongside Mine Action Review's annual Clearing the Mines report, we hope it will enable the mine action community to determine what measures are needed to improve the rate of progress in Article 5 implementation in affected States Parties between now and the Fifth Review Conference. Successful national ownership of mine action programmes requires political engagement by both the affected nation and supporting states. It also often requires support from implementing partners, be it financial, technical, or strategic, as well as honest reflection on challenges to progress.
Different actors can add value in different ways in supporting affected States Parties to achieve their Article 5 obligations efficiently and effectively. It is intended that Mine Action Review's constructive monitoring and analysis serve as a strategic tool in these endeavours.
The provisional assessment is based on information available to Mine Action Review as at 1 October 2020. A final version will be published following the Eighteenth Meeting of States Parties to the Anti-Personnel Mine Ban Convention on 16–20 November 2020. Mine Action Review welcomes feedback from States Parties and other stakeholders on the results of the provisional assessment. Please email MineActionReview@npaid