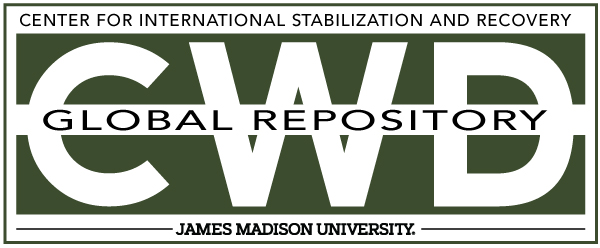 Creative Commons License

This work is licensed under a Creative Commons Attribution-Noncommercial-No Derivative Works 4.0 License.
Keywords
Centers and Organizations, 2013, Annual Report, International Campaign to Ban Landmines, ICBL, Cluster Munition Coalition
Abstract
2013 has been a challenging year with use, or alleged use, of antipersonnel landmines and cluster munitions. In addition to strong condemnation, the CMC and the ICBL played a crucial and unique role in ensuring all of the confirmed and alleged instances of use were brought to light and kept on states' agenda, investigated, widely condemned and that pressure would be put on the states in question to halt use of these weapons.