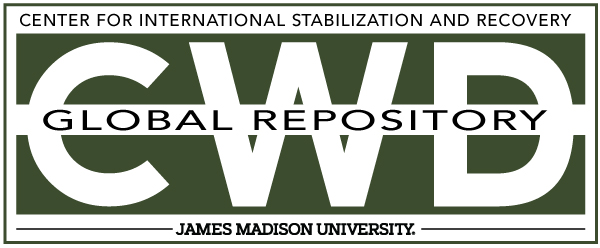 Creative Commons License

This work is licensed under a Creative Commons Attribution-Noncommercial-No Derivative Works 4.0 License.
Keywords
Victim Assistance, Cambodia, HI, Humanity and Inclusion, HI
Abstract
The initial intention of the research was to bring the lives of victims/survivors of landmines to the forefront. After discussions and some desk study, the research focus still remained on the lives of the victims and elaborated towards positioning these victims within the conditions that surround them. The Kingdom of Cambodia served as an ideal case study because of the heightened impact to lives of people in the country as a result of extensive of presence of landmines. Furthermore, the country's confirmation as a host for the upcoming 11th State Party meeting on MBT provided an important moment to launch the report and discuss its findings to key parties involved in the landmine sector.
In this light, the research fulfilled both its objectives on matching previous HI's publications and keeping itself independent. The uniqueness of this research lay in the method that it applied and its findings on understanding victims in a person-oriented framework.
The source of this report was mainly empirical data drawn from interviewing 24 rigorously selected representative samples from three different provinces in the Kingdom of Cambodia. Other sources included desk research on the extensive background, progress, plan and implementation carried out on VA in Cambodia.
The respondents in this report have all been disabled by landmines, hence cross cutting its approach to understanding victims as both victims and survivors and people living with disabilities. Cambodia's case study provided a vital source by reflecting on the ground experiences to validate the main research argument, scope and answers it questions.