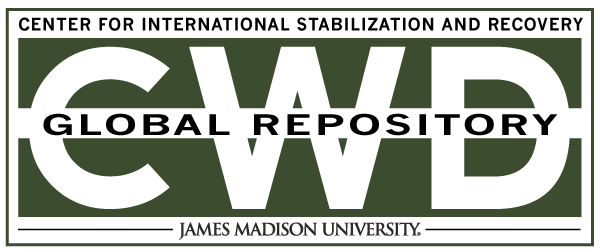 Creative Commons License

This work is licensed under a Creative Commons Attribution-Noncommercial-No Derivative Works 4.0 License.
Publication Date
Spring 4-2006
Keywords
Risk Education, Cambodia, CMAA, Victim Assistance, Landmines, UXO, ERW, MRE, Demining, Southeast Asia, Cambodian Mine Action and Victim Assistance Authority
Abstract
The Royal Decree No. NS/RKT/0900/160, promulgated on 04 September 2000, on the establishment of the Cambodian Mine Action and Victim Assistance Authority, known as the CMAA, and the Sub-Decree on its organization and functioning have established a suitable framework for developing a national strategic plan for all mine action activities, including mine risk education plans. This document was prepared taking into consideration the current mine/UXO accident rate in the Kingdom of Cambodia. It also takes account of the Prime Minister's address to the nation on the occasion of Mine Awareness Day 2006, during which he re-iterated the ultimate goal of mine action in Cambodia - to achieve Zero Victims by 2012. This mine risk education strategic plan is designed to help achieve that goal.