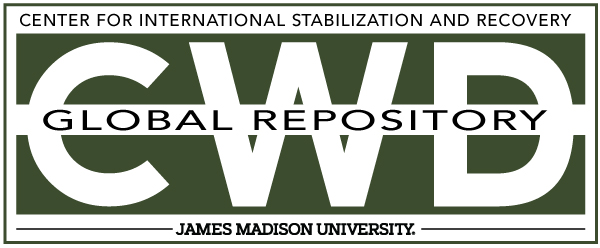 Creative Commons License

This work is licensed under a Creative Commons Attribution-Noncommercial-No Derivative Works 4.0 License.
Keywords
ERW Clearance, Cambodia, ERW Clearance, Mine Action, Landmines, Demining, Southeast Asia, UXO, ERW, Dave McCracken, Bruce Powell
Abstract
The purpose of this study was to initiate a strategic dialogue through an assessment of the explosive remnants of war (ERW) issues facing the future of the mine action sector in Cambodia. The report takes stock of the mine action situation, analyses the broad issues of ERW contamination and determines the needs for an effective long-term National ERW Response thrugh the process of "End State Programming". It is the first step towards comprehending existing explosive ordnance disposal (EOD) operational data and a wealth of un-analysed data on aerial bombardment that have not been fully exploited to define the scope of ERW impact on Cambodian society. The main finding of this report indicates the technical aspects of evolving an ERW Response to be less challenging than creating governmental impetus for strategic planning, organisational change, human resource development and developing appropriate structures, and facilities.