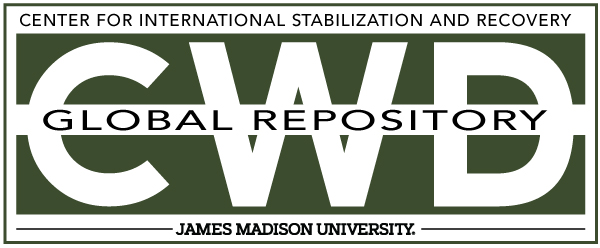 Creative Commons License

This work is licensed under a Creative Commons Attribution-Noncommercial-No Derivative Works 4.0 License.
Keywords
Centers and Organizations, 2020, Annual Report, UNMAS
Abstract
UNMAS colleagues in the field and at Headquarters drew on their reserves of resilience and empathy to deliver life-saving programmes with innovative approaches - such as the early inclusion of COVID messaging in risk education campaigns. We relied on and deepened our partnerships. Working closely with national authorities, donors and implementing partners we managed to maintain and eventually resume operations and serve communities that live with the constant threat of explosive ordnance.
Allow me to highlight some of our accomplishments of 2020:
UNMAS responded to a request from the Ethiopian government to assess the threat in parts of that country, and deployed to Armenia and Azerbaijan as part of a joint United Nations mine action assessment to support humanitarian responses in conflict-affected areas following hostilities in and around Nagorno-Karabakh.
Consistent with the Secretary-General's Agenda for Disarmament, UNMAS established and led a coordinating task force on a whole-of-system approach to Improvised Explosive Devices (IEDs).
The UNMAS IED Threat Mitigation Advisory Team established a mobile training team in Entebbe, which will support regional training centers and bilateral partners to conduct pre-deployment training for United Nations troop contributing countries consistent with United Nations standards.
UNMAS embarked on a change management process to increase organizational accountability and effectiveness, addressing the recommendations of a 2019 Office of Internal Oversight Serivces audit, and will continue to strengthen our delivery model in 2021.
Perhaps the most singular accomplishment of 2020 has been the extent to which UNMAS programmes contributed to the protection of civilians from physical harm in the face of ongoing instability and protracted conflict.