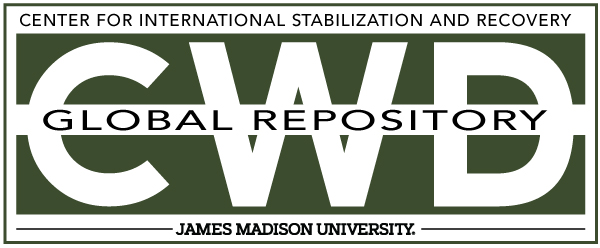 Creative Commons License

This work is licensed under a Creative Commons Attribution-Noncommercial-No Derivative Works 4.0 License.
Keywords
Risk Education, Palestine, EORE, Explosive Ordnance, UNMAS, ERW, Explosive Remnants of War
Abstract
The persistent conflict faced by the Palestinian population has resulted in large areas of the Palestine being contaminated by various ERW. The key threats differ regionally between Gaza and the West Bank Areas A, B and C. Whereas Gaza has been continually exposed to ERW including Israeli Aerial Bombs; the West Bank is contaminated with a mixture of mines. ERW and Riot Control Agents such as tear gas.
The UNMAS Palestine programme has worked hard to mitigate the impact of the Palestine Israel conflict in Gaza. Unfortunately, the presence of ERW is indiscriminate in Gaza and there is a possibility of contamination throughout the strip, meaning the work of UNMAS Is as vital today as It was in 2009. The security situation
has remained fragile and with a serious escalation in November, approximately 1.9 million Gazans are at a further increased risk of exposure to ERW. The growing existence of ERW in the Palestinian community explain why the continued efforts of UNMAS are vital for Palestine. The various mine action interventions that UNMAS offers have been and will conlinue to be determined by the needs of the Palestinians; with the overarching aim of continuing to mitigate the many threats and impacts posed by the existence of ERW in Palestine.
An intervention deemed most necessary to highlight in this paper is the Explosive Ordnance Risk Education (EORE) programme offered by UNMAS. Encompassing both traditional risk education and the relatively new concept of Conflict Preparedness and Protection (CPP), EORE serves to fulfil the varying needs of the community, whilst also empowering the locals by ensuring they have the skill-sets to deal with the on-going conflict.