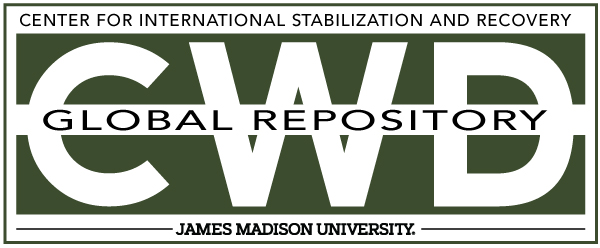 Creative Commons License

This work is licensed under a Creative Commons Attribution-Noncommercial-No Derivative Works 4.0 License.
Keywords
Victim Assistance, Cambodia, UNICEF, Landmines, UXO, ERW, Landmines, Demining, Southeast Asia, Mine Action, Disabilities
Abstract
Support for the rehabilitation and reintegration of mine victims and disabled people provided through the Child Protection Programme is well targeted and guided by an appropriately informed and considered strategy. The choice of projects covers several of the Programme's key focal areas including health and education, policy and mainstreaming of disability into humanitarian responses. Current partners provide the program good geographic coverage, effective use of existing resources and constructive engagement of government and community stakeholders. There is ample evidence that support from UNICEF's Child Protection Programme has played a significant role in reducing discrimination and promoting the full development and inclusion of children with disabilities. Based on the findings of the evaluation, there does not appear to be any need for major shift in the direction of programming; rather refinement of existing strategies and adjustments in the way the Child Protection Programme works with other programs and supported partners. The evaluation recommends the Programme adopt a series of guiding principles and indicative strategies that will not only help better define its strategic framework, but provide clearer guidance to potential partners as to what is expected in terms of project design. Equally, resolving issues with how country level programming is translated into complementary and coordinated responses on the ground will significantly enhance program impact and achievement of UNICEF's Child Protection Programme stated objectives. Over the next three to five years the program should focus on refining and further systematizing current strategies. It should also continue to fund partner efforts to build district and community level capacity and complete the transition of project activities to local players. As these transitions progress, levels of support needed by existing partners should decrease, allowing the Child Protection Programme to engage new projects. Most of the change required therefore rests in the Programme adopting a more strategic focus in the support it offers partners, arguing for greater flexibility in funding, and for the immediate future maintaining adequate levels of funding to current partners in order to achieve the successful evolution and localization of existing projects.