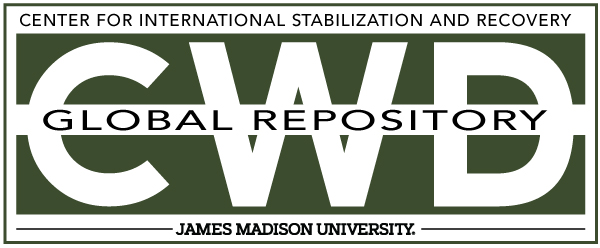 Creative Commons License

This work is licensed under a Creative Commons Attribution-Noncommercial-No Derivative Works 4.0 License.
Publication Date
Spring 5-26-2022
Keywords
Improvised Explosive Device Disposal, IEDD, Explosive Ordnance Disposal, EOD, counter-terrorism
Abstract
Download citation Copy link
Abstract
IEDD Operator Search procedures for use in non and semi-permissive environments. IEDD Operator Search is required to safely approach an IED target area and conduct RSPs so that the IEDD Operator maintains personal safety and reduces the possibility of being targeted by an observing terrorist. I have observed many different approaches to IEDD Operator Search by operators from various countries, and unfortunately found most to be lacking in safety considerations in one way or another. This article aims to familiarise mine action IEDD Operators operating in a VOIED-contaminated environment (permissive/semi-permissive/non-permissive), with the British technique of IEDD Operator Search to increase their safety. This technique was developed due to many years of British IEDD Operators combating the Provisional Irish Republican Army (PIRA) VOIED threat in Northern Ireland. It is my hope that familiarisation with this technique will help mine action IEDD Operators conduct a safer VOIED RSP – and assist in negating future targeting. It must be noted that IEDD Operator Search must be employed in combination with IEDD principles and other mitigating actions to ensure the complete safety of an IEDD operator. However, these will not be covered in this article.The techniques in this article also do not effectively mitigate the low metallic content VOIED threat, and further advice should be sought if this threat presents.