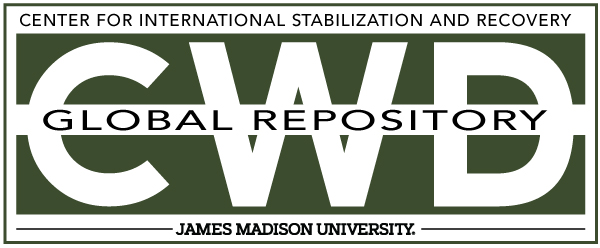 Creative Commons License

This work is licensed under a Creative Commons Attribution-Noncommercial-No Derivative Works 4.0 License.
Keywords
ERW Clearance, Aging, Ageing, munitions, Fenix Insight, Colin King, GICHD
Abstract
The aim of this guide is to give an overview of what is currently known about the ageing of explosive ordnance and the changes in risk that this presents to EOD operators. Analysis of ageing requires internal examination of the ordnance, a highly technical process sometimes referred to as 'exploitation'. A brief introduction to exploitation is given in Chapter 1. Different explosive ordnance with differing designs have different predispositions to ageing; this is explained in Chapter 2. How various environmental factors affect the components of explosive ordnance is covered in Chapter 3, more specific changes are detailed in Chapter 4. Such changes can alter the risk that explosive ordnance presents and this is discussed in Chapter 5. Two case studies, one for World War II landmines found in the Netherlands and Denmark, and another for ERW from the same period in the Pacific, add to the many examples from the field included throughout this guide.