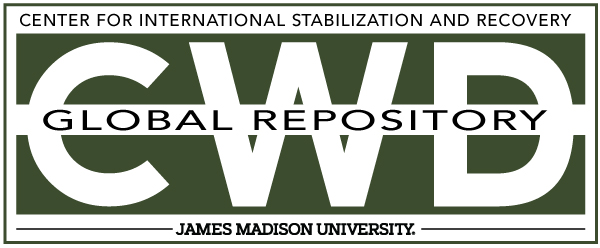 Creative Commons License

This work is licensed under a Creative Commons Attribution-Noncommercial-No Derivative Works 4.0 License.
Keywords
Risk Evaluation, Yemen, Victim Assistance, Information Management, Community Rehabilitation, Resource Management, Centers and Organizations, MDD, Training, Mine Clearance, Ted Paterson, GICHD
Abstract
The mine action programme in Yemen is showing a depth of maturity that is comparable to the best mine action programmes in the world. Since the first convening of the high-level National Mine Action Committee in June 1998 and the establishment of the Yemeni Executive Mine Action Centre in January 1999, the programme has evolved in all directions, and shows results at the outcome level that reveal focus and clarity of purpose. The fundamental reason for the progress achieved is, without any doubt, the strong commitment of the Government. This commitment is not only revealed through the establishment of a legal, policy and management structure, but can also be judged from the substantial funds contributed from the national budget, amounting to some US$3.5 million annually.