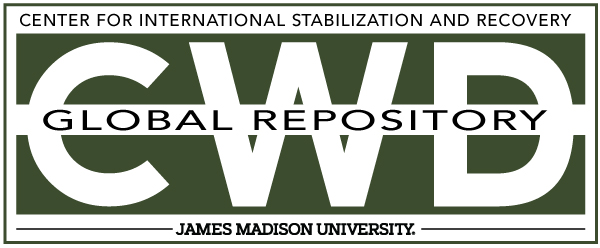 Creative Commons License

This work is licensed under a Creative Commons Attribution-Noncommercial-No Derivative Works 4.0 License.
Keywords
Victim Assistance, Regional Seminar on Antipersonnel Landmine Victims, landmine, mine action, Bogota, Colombia, Organization of American States, OAS, Mine Action Information Center, MAIC James Madison University, JMU, Department of State, Francisco Santos Calderon, Conference Proceedings, CISR
Abstract
More than 125 representatives from across the Hemisphere met in Bogotá from November 12 through 14, 2003 to take part in the "Regional Seminar on Antipersonnel Landmine Victims," sponsored by the Organization of American States Mine Action Program, the Mine Action Information Center of James Madison University and the Office of the Vice President of the Republic of Colombia, and made possible with financial support from the Department of State of the United States. The purpose of the seminar was two-fold. First, it aimed to bring together experts and practitioners in the field of victim assistance from national and local governments in mine-affected countries, donor nations, and nongovernmental and international organizations to share experiences and evaluate the possibility for new partnerships. In addition, several landmine survivors from throughout the Americas participated in the seminar, offering some unique perspectives on the issue.