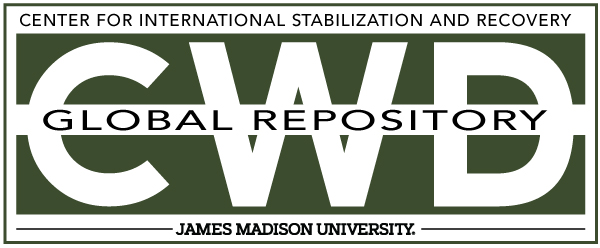 Creative Commons License

This work is licensed under a Creative Commons Attribution-Noncommercial-No Derivative Works 4.0 License.
Keywords
Mine Action, Risk Evaluation, Centres and Organisation, GICHD, Yemen, Victim Assistance, ERW Clearance, UXO
Abstract
During this revised five-year period Strategic Plan the Yemen Mine Action Programme will meet the objective of the Ottawa Treaty and thus become one of the first mine affected countries in the world to make it happen. From April 1 2009 the Government of Yemen commits itself to use its national human and financial resources in its effort to eradicate and negate the remaining mines and UXOs from the soil of Yemen.
This document addresses the Strategy for Mine Action in Yemen from mid 2004 to mid 2009. In line with this strategic plan a reviewed Project Document for Phase II of the UNDP support to the National Mine Action Programme (NMAP) in Yemen was signed in May 2004. A reviewed Cost- sharing Agreement between the Government of Yemen and UNDP was signed at the same time reflecting the mechanism of the Pro Doc. Follow-on revisions of this strategy will be done by the end of 2005 beginning of 2006 and will continue until the Vision (stated below) becomes reality.