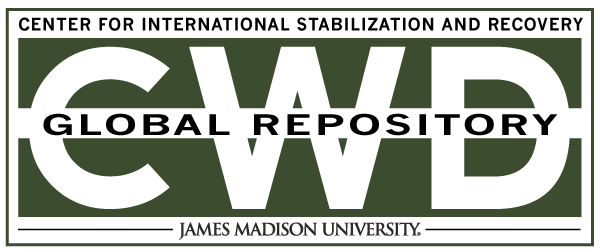 Title
Mine Awareness in Thailand: A Review of Needs and Strategy
Creative Commons License

This work is licensed under a Creative Commons Attribution-Noncommercial-No Derivative Works 4.0 License.
Publication Date
5-9-2002
Keywords
Mine Awareness, Thailand, Mine Action, Humanitarian Demining, Landmine Stockpile Destruction, Mine Ban Advocacy, Mine and Unexploded Ordnance Awareness Education, Mine Mapping and Marking, Mine and UXO Survey, Centres and Organisations, Advocacy of International Law, Conventional Weapon Stockpile Clearance, Risk Assessment, Victim Support
Abstract
The Thailand Mine Action Centre (TMAC) requested the Geneva International Centre for Humanitarian Demining (GICHD) to review the existing strategies for mine and unexploded ordnance (UXO) awareness education in Thailand and to make recommendations for possible future orientation. The specific terms of reference for the mission was to review the need for mine awareness in Thailand in the context of the national man action plan, and to identify possible future strategies that could enhance the effectiveness of mine awareness in affected communities along the border with Cambodia.