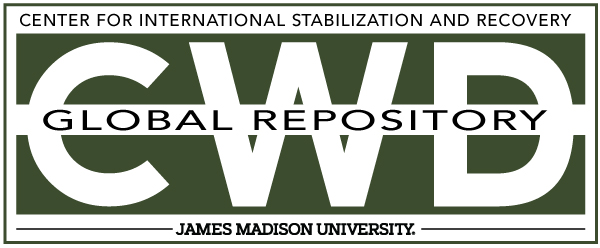 Creative Commons License

This work is licensed under a Creative Commons Attribution-Noncommercial-No Derivative Works 4.0 License.
Keywords
Risk Education, Duong Trong Hue, University of Georgia, Vietnam, Laos, Cambodia, landmines
Abstract
In this study, I will look at the problem from a health communication perspective with a focus on the linkage between the theories of attitude and behavioral change in the health communication field and the application of mine-risk education programs in Vietnam. This research will contribute to the field of risk education, specifically in communication campaigns to save lives and limbs in landmine affected communities. It also helps to shed more light on the real impact of mine-risk education campaigns to the mine-affected population.
The paper is organized as follows. First, I will provide a brief introduction of the mine-risk education programs in Vietnam and their activities. Secondly, I will examine plans and communication strategies that local campaigners applied to the most at-risk groups, and look for common communication patterns in relations to the literature of health communication theories. Finally, I will present a discussion of the findings with interpretations of how theoretical factors might affect the overall effectiveness of mine-risk education programs in Vietnam.