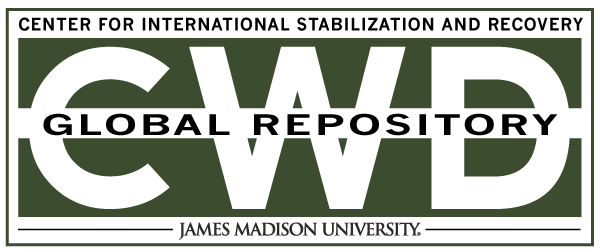 Creative Commons License

This work is licensed under a Creative Commons Attribution-Noncommercial-No Derivative Works 4.0 License.
Keywords
Victim Assistance, Information Management System for Mine Action, Geneva International Centre for Humanitarian Demining, GICHC, IMSMA, Demining, Mine Action, Mine Risk Education, Mine Victim Assistance
Abstract
The Mine Action Information Center (MAIC) at James Madison University (JMU) hosted a focus group workshop on 15-16 August 2005 in support of the development of version 4 of the Information Management System for Mine Action (IMSMA). Mr. Alan Arnold, the IMSMA program manager, tasked the MAIC to organize and host the workshop in order to bring together subject matter experts in the fields of Mine Risk Education (MRE) and Mine Victim Assistance (MVA). The objective was to elicit, categorize and record comment on and suggestions for the proposed design of Victim and Casualty Data Collection and Analysis modules for IMSMA.