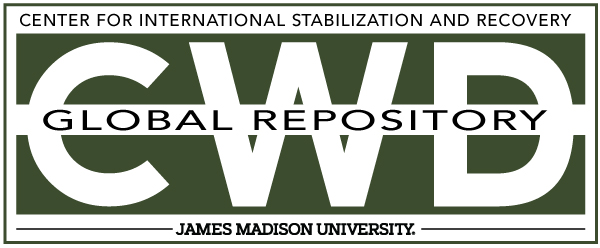 Creative Commons License

This work is licensed under a Creative Commons Attribution-Noncommercial-No Derivative Works 4.0 License.
Keywords
Risk Education, ERW Clearance, Sudan, Civil War, Survey, Kennet Korayi, Tim Lardner, GICHD
Abstract
On 1 March 2008 Danish Demining Group (DDG) entered into a two-year agreement with the Swedish International Development Agency (Sida) to implement the project "Survey, Explosive Ordinance Disposal (EOD) and Mine Risk Education in Southern Sudan". The project aims to support the repatriation process for refugees and IDPs in South Sudan by providing a safe environment for the returnees and communities, and facilitating the work of humanitarian organisations. As the project is scheduled to end in 2010, Sida and DDG decided to commission an evaluation to inform the decision concerning a possible extension. The evaluation was conducted by a team fielded by the Geneva International Centre for Humanitarian Demining (GICHD) in the period February-March 2010.