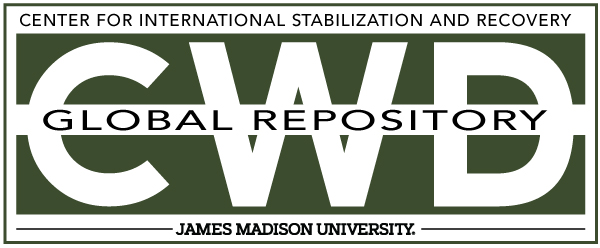 Title
Creative Commons License

This work is licensed under a Creative Commons Attribution-Noncommercial-No Derivative Works 4.0 License.
Publication Date
8-4-1990
Keywords
DDAS, 1990, Afghanistan, excavation, MS3, AP
Abstract
The accident occurred near a former Soviet hill post. The post had been subject to frequent night attack so the Russians had installed "listening devices" in a ring around the hill as an early warning system. The devices were "briefcase sized" and buried, protected against weather by plastic sheets. They were known to be protected by MS3 mines and the demining group, having no explosives for detonation in situ, had the policy of pulling the devices remotely. In all previous cases, pulling had resulted in a detonation of the MS3 mine or mines, activated by pressure-release. The listening devices were located using a Schiebel detector. In this case, the victim detected a box, excavated around it and pulled it from a safe distance with a grappling hook. There was no detonation. When the victim returned to the device, he found that there was another listening device beneath it. While excavating around that to get a grappling hook onto it, an MS3 mine beneath it exploded. The 30cm bayonet that was being used as an excavation tool was struck by the listening device and twisted around so that it removed the victim's thumb. The listening device then hit the victim in the face, shattering his jaw. A shard of the bakelite handle of the bayonet hit him in the base of the sternum with a wound he reports to have been 4-5cm deep and 2cm wide (the scar is 2cm diameter, depth "uncertain"). The victim was not wearing protective gear, but was wearing sunglasses, which broke. He had small burns from hot fragments on his arms, face and body. The accident occurred at 09:30 and the victim arrived at hospital (having been driven to the Pakistan border prior to air evacuation by helicopter) at 18:00.