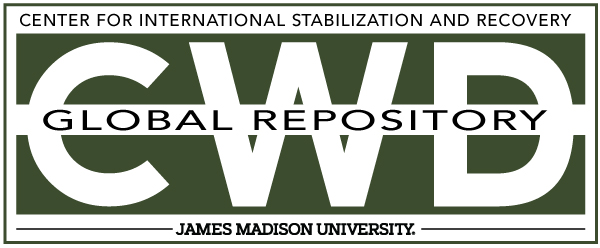 Creative Commons License

This work is licensed under a Creative Commons Attribution-Noncommercial-No Derivative Works 4.0 License.
Keywords
ERW Clearance, CISR, Center for International Stabilization and Recovery, James Madison University, JMU, PM/WRA, Department of State, Landmines, Aging, Daniele Ressler, Colin King, CKing Associates
Abstract
During the past year, the Mine Action Information Center at James Madison University has partnered with a British EOD consultancy company, C King Associates Ltd, to conduct a preliminary study into the effects of aging on landmines. This project entailed examination and disassembly of several types of anti-personnel mines, a literature review of relevant material and analysis of the initial findings.