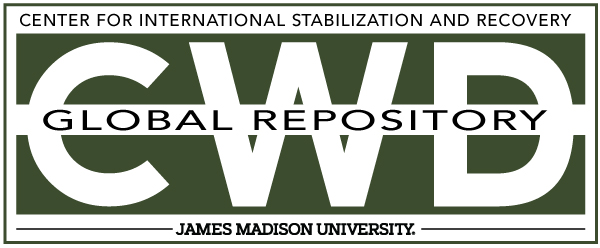 Title
Creative Commons License

This work is licensed under a Creative Commons Attribution-Noncommercial-No Derivative Works 4.0 License.
Publication Date
3-8-1995
Keywords
DDAS, 1995, Mozambique, missed mine, PMN, AP
Abstract
On the day of the accident the demining group's ex-pat country Manager went in to investigate the accident of the previous day (7th March 1995) and confirmed that the mine involved had been a PMN. He found parts of the device that he thought indicated that there had been two mines, but those parts were lost during subsequent events. When he went into the area a second time he spent ten minutes examining the area, then called out for people to gather together for a briefing. Immediately thereafter he was seriously injured by an explosion [no reason why he went back a second time was given]. The coincidental presence of a helicopter in the vicinity (at a commercial demining site) led to a rapid evacuation within 20 minutes of the accident.