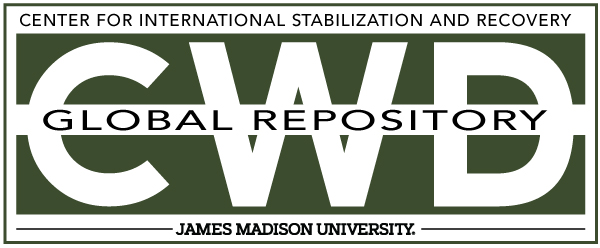 Title
Creative Commons License

This work is licensed under a Creative Commons Attribution-Noncommercial-No Derivative Works 4.0 License.
Publication Date
10-21-1996
Keywords
DDAS, 1996, Angola, missed mine, PPM-2, AP
Abstract
Meanwhile deminers from another team approached and joined the two who had moved closer to the sticks lying by the missed mine. As Victim No.1 bent to pick up the sticks he stepped on the mine with his left foot. His body was low down and immediately over the mine. As he had been resting, he was not wearing any protective equipment. He suffered traumatic amputation of his left foot, amputation of "several" fingers of his right hand, a broken jaw, his lower lip was torn away, both eyes were severely damaged (resulting in blindness) and the "frontal area of his chest was open".