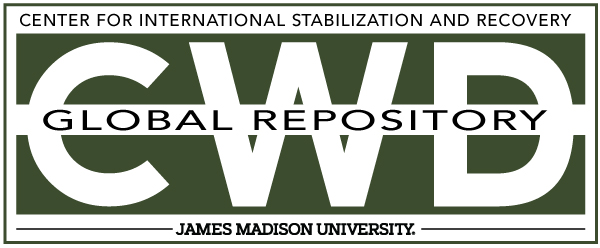 Title
Creative Commons License

This work is licensed under a Creative Commons Attribution-Noncommercial-No Derivative Works 4.0 License.
Publication Date
11-15-1995
Keywords
DDAS, 1995, Angola, excavation, Type 72, AP
Abstract
A senior official with the demining group reported in informal discussions during December 1998 that an accident had occurred at Luchimba (spelt phonetically) Bridge in Malanje in 1995. In this accident an expatriate Technical Advisor was using a Schiebel detector in an uncleared area and detonated a Type 72 blast mine. It did not have a booster charge so he only initiated the percussion cap and escaped unhurt. He left Angola soon afterwards.