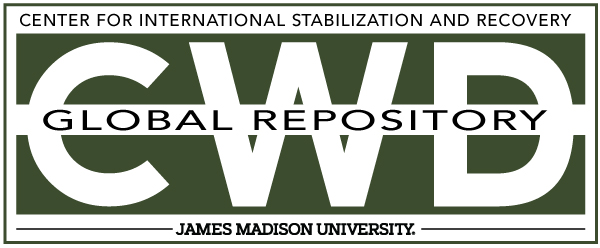 Title
Creative Commons License

This work is licensed under a Creative Commons Attribution-Noncommercial-No Derivative Works 4.0 License.
Publication Date
9-28-1978
Keywords
DDAS, 1978, Zimbabwe, missed mine, M969, AP
Abstract
The minefield consisted of a pattern of Ploughshare fragmentation mines surrounded by three anti-personnel mines. The victim was a sapper, tasked with locating and replacing mines that had been detonated by animals etc. He was using a prodder (approximately 50cm long) to find safe places to stand. His colleagues were about 10m behind him. Having prodded in one particular area, he placed his foot there and stepped on a mine. The victim believed that rainwater had caused the mine to move from its place in the pattern, and that he missed it whilst prodding. No detectors were available at that time. He was wearing only military dress with no protective clothing or glasses. He did not see his prodder again and so could not comment on how it was damaged.