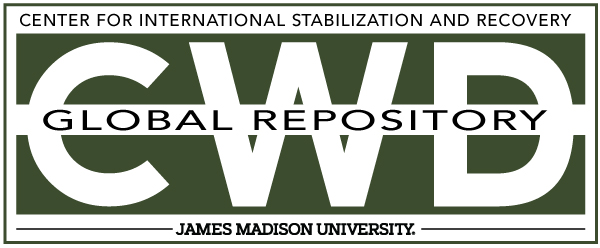 Creative Commons License

This work is licensed under a Creative Commons Attribution-Noncommercial-No Derivative Works 4.0 License.
Keywords
ERW Clearance, Afghanistan, Unexploded Ordnance, UXO, Landmines, Identification, Explosive Ordnance Ddisposal, EOD, CISR, JMU, James Madison University
Abstract
This guide provides information to facilitate international unexploded ordnance (UXO) awareness and identification. This guide is not intended for use by Explosive Ordnance Disposal (EOD) technicians. Rather, it is designed for other personnel who, of necessity, are trying to identify ordnance in the absence of trained EOD military professionals.