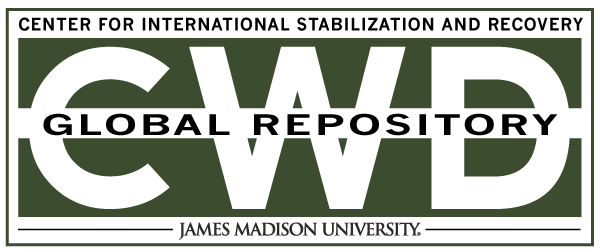 Title
Creative Commons License

This work is licensed under a Creative Commons Attribution-Noncommercial-No Derivative Works 4.0 License.
Publication Date
5-15-1997
Keywords
DDAS, 1997, Afghanistan, excavation, PMN, AP
Abstract
The investigators determined that the victim was clearing the dry bed of a lake [this appears to conflict with "hillside"] and prodded to investigate an area that the dog had indicated. He used his detector then investigated the reading with a pick. The mine was identified as a PMN (from "found fragments"). The victim's pick handle and his visor were damaged. The victim walked out of mined area unaided.