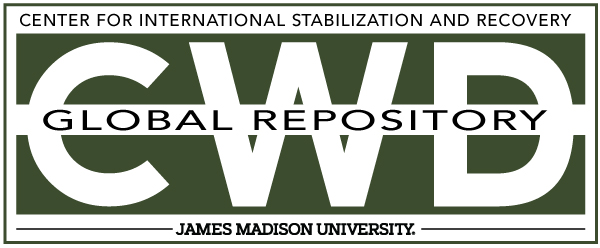 Title
Creative Commons License

This work is licensed under a Creative Commons Attribution-Noncommercial-No Derivative Works 4.0 License.
Publication Date
3-2-1998
Keywords
DDAS, 1998, Afghanistan, excavation, P4Mk1, P2Mk2, AP
Abstract
This accident involved a "P2MK2" minimum metal blast mine. [P2MK1 and P2MK2 mines are frequently given the same last number.] A letter explaining why it was not identified at the time was found on file in September 1999 - stating that the same mine occurred in two accidents at the site and that survey had not thrown up the presence of minimum metal mines.