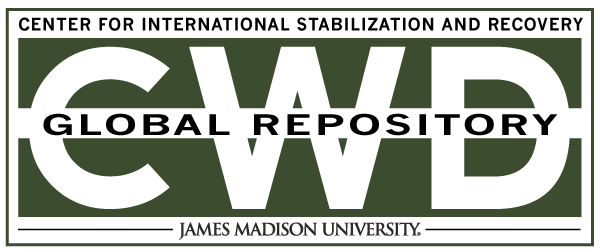 Title
Creative Commons License

This work is licensed under a Creative Commons Attribution-Noncommercial-No Derivative Works 4.0 License.
Publication Date
9-3-1997
Keywords
DDAS, 1997, Bosnia Herzegovina, tripwire, PROM-1, AP
Abstract
At 12:40 the two victims were at an appropriate place to site a spur, so the Team Leader instructed them to start a lane off to the left. The deminers changed roles, exchanging leggings and marking tape when they did so [only one set of leggings was issued per pair of deminers]. As Victim No.2 was withdrawing his partner asked him to pass the machete. He returned and did so, then walked away again. He was about five metres away when the mine detonated.