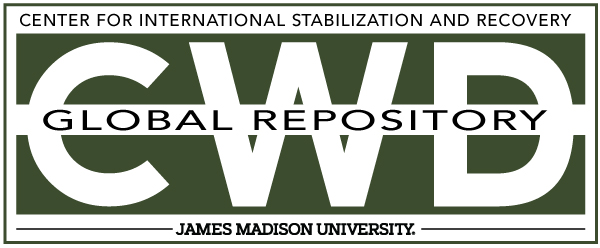 Title
Creative Commons License

This work is licensed under a Creative Commons Attribution-Noncommercial-No Derivative Works 4.0 License.
Publication Date
6-4-1999
Keywords
DDAS, 1999, Zimbabwe, excavation, R2M2, AP
Abstract
The investigators concluded that the victim was working correctly and was excavating a detector reading. They found that his visor and apron were "covered with mud" and his deformed trowel was found lying about a metre from the detonation. The soil around the hole was still wet, showing that the victim has used enough water to soften the ground. Beneath the point of detonation was "a deep burrow, probably dug by mice". "Detonation signs" were only visible on one side of the "blast hole".