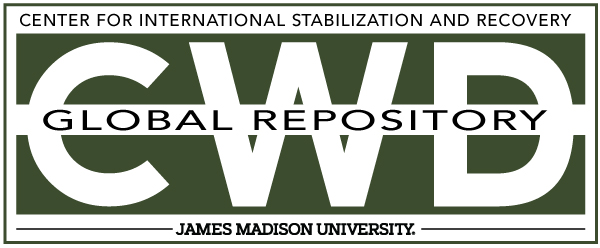 Title
Creative Commons License

This work is licensed under a Creative Commons Attribution-Noncommercial-No Derivative Works 4.0 License.
Publication Date
11-30-1999
Keywords
DDAS, 1999, Kosovo, missed mine, PMA-2, AP
Abstract
As the Team Leader was looking for any signs of the benchmark or any other marking from the site, he used a track well used by the locals. This track had hazard warning tape leading down (red and white chevron tape), either side of it forming a corridor. There were no mine signs or any other signs of restricting access and the track was marked in a way that it should be safe to use. The Victim was tasked to park 15 metres down the track and the Team Leader and the Victim alighted from the vehicle. The Team Leader proceeded down the track on foot with the Victim 10 metres behind. A detonation took place and the Victim set off a mine. The Team Leader took immediate action to remove the Victim from the dangerous area and initiated casevac procedures.