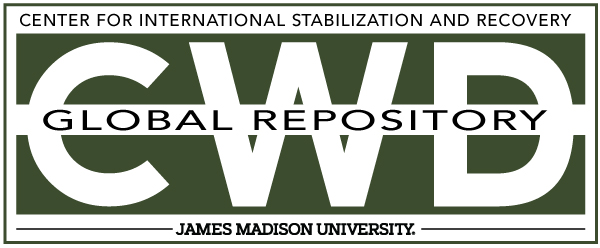 Title
Creative Commons License

This work is licensed under a Creative Commons Attribution-Noncommercial-No Derivative Works 4.0 License.
Publication Date
6-26-2001
Keywords
DDAS, 2001, Iraq, excavation, VS560, AP
Abstract
The victim was squatting while carrying out a "full excavation clearance" drill in the lane. He was using an unauthorised digging tool when he detonated a VS50 anti-personnel mine. The excavation tool is use was a Garden Trowel. The excavation tool was being used in a pushing motion rather than a scraping motion.