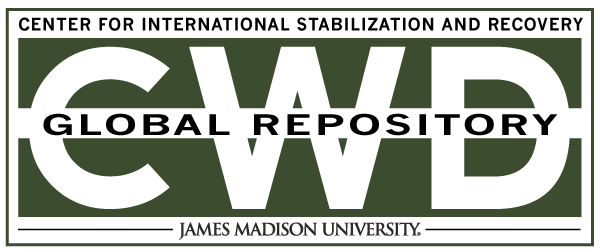 Creative Commons License

This work is licensed under a Creative Commons Attribution-Noncommercial-No Derivative Works 4.0 License.
Keywords
Centers and Organizations, GICHD, Humanitarian Mine Action, HMA, 2012, Annual Report
Abstract
The protection of civilians against all types of explosive weapons is at the core of the GICHD mandate. I am pleased to see that the United Nations Secretary-General, in his latest report on the protection of civilians in armed conflict of 22 May 2012, has urged relevant actors to undertake and support further collection and analysis of data related to the humanitarian impact caused by explosive weapons. In this vein, the GICHD has started to work on a classification scheme for explosive weapons.
In March 2012, a munitions depot exploded in the city centre of Brazzaville, resulting in hundreds of deaths and thousands of injured. This explosion was just one of many similar accidents that must be prevented in the future. Together with the Small Arms Survey, the GICHD evaluated the response from the international community to the unintended explosion.
Following on from this, the GICHD has enhanced its capacities in explosive ordnance disposal. We are currently developing a tool to assist in the low-cost implementation of ammunition safety management. This will also ensure that local people are trained, which will build each country's capacity to deal with its ammunition problem.
I am looking forward to the GICHD's enhanced involvement in humanitarian disarmament and armed violence prevention and reduction, and thank all our supporters and partners for their continuous trust.