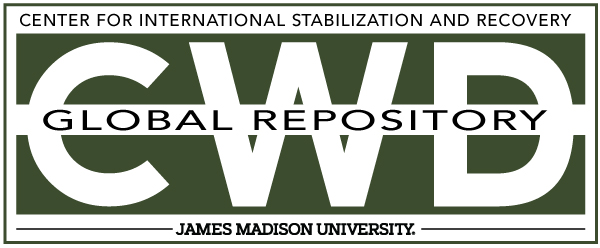 Creative Commons License

This work is licensed under a Creative Commons Attribution-Noncommercial-No Derivative Works 4.0 License.
Keywords
Centers and Organizations, Swiss Foundation for Mine Action, FSD, Humanitarian Mine Action, HMA, 2012, Annual Report
Abstract
The adventure of the Swiss Foundation on Mine Action (FSD) started 16 years ago with demining activities and the destruction of antipersonnel mines. It is only natural that the FSD very quickly broadened the range of its activities to encompass all types of mines and unexploded ordnances of war.
Thanks to the know-how it acquired and to its experience in project management, FSD was able to successfully embark on new projects dealing with all types of explosives, be it in or on the ground like cluster munitions, battlefield clearance, ammunitions stockpile management and destruction of stocks.
Today our demining activities go far beyond the mere removal and destruction of antipersonnel mines.
We were anxious to use for new projects or related tasks the wealth of experience and the technical know-how we have acquired in Geneva as well as on the field and in our Manila centre for financial management and accountancy. So we are now embarking on a project of decontamination of an abandoned uranium mine. 2012 was a good year. Our projects ran at full speed and we were able to launch a series of new activities. We are very grateful we had no major accident. We owe it to our brave and dedicated deminers on the field, to our faithful team in Geneva and Manila and last not least to our partners who have given us financial support as well as excellent advice.
May they all be thanked!