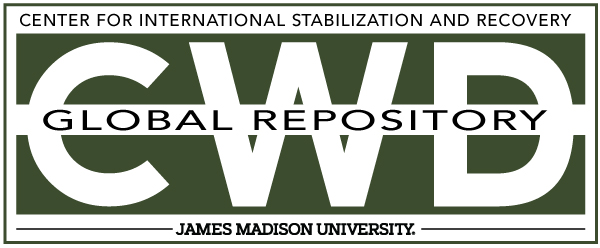 Creative Commons License

This work is licensed under a Creative Commons Attribution-Noncommercial-No Derivative Works 4.0 License.
Publication Date
9-27-2001
Keywords
DDAS, 2001, Kosovo, excavation, PMA-3, AP
Abstract
On the day of the accident at approximately 11:45hrs, the Victim was commencing a clearance lane up the side of a hill. He was investigating a reading from his metal detector by prodding, and was in the kneeling position at the time. Whilst prodding he detonated a PMA3 anti-personnel blast mine.