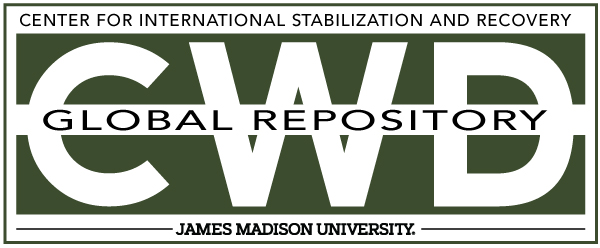 Creative Commons License

This work is licensed under a Creative Commons Attribution-Noncommercial-No Derivative Works 4.0 License.
Keywords
Centers and Organizations, Danish Refugee Council, DRC, Annual Report, Humanitarian Mine Action, 2010
Abstract
In the international area, we help displaced people with identification papers and papers documenting their right of ownership, etc. In this way, DRC advocates the cause of displaced people applying a rights-based approach.
Advocacy can be complicated and may affect our programme activities. We live in a globalised world, and therefore, what we say in Denmark will be heard far and wide. A couple of years ago, DRC was critical of the forced return of Tamil asylum seekers at a time when the war was at its highest, which was why we were concerned about the fate of the Tamil asylum seekers who were forced to return. Our criticism was communicated to a national Danish newspaper which the authorities in Sri Lanka read, and they did not like our critical comments. Our local country director was summoned for meetings, and the matter was explained. This demonstrates that our communication and advocacy are subject to new requirements in a world where news, statements and information circulate freely and fast.
Humanitarian report
Today, we can say that we help more than one million displaced people all over the world; however, it is more complicated to give a brief and clear account of our accomplishments for the individual displaced person and his or her community. What is the effect of our work – measured on a number of indicators that specifically show how we made a difference – e.g. how many children have been given the opportunity to go to school, or how many families have been able to return home and resume the cultivation of cleared land.
We are working on preparing a humanitarian report that better shows the effect of our humanitarian aid. In the future, DRC's humanitarian report will be presented separately from the annual report.
Improved efficiency
In a period of strong growth, we must be particularly careful about improving efficiency in the organisation. It is important for two reasons: Firstly, we must always be conscious of how we spend our resources that are first and foremost for the benefit of displaced people. Secondly, it is our obligation to private donors as well as to donors providing tax-funded donations.
We therefore continuously aim at improving efficiency, and we expect that we will be able to maintain a high degree of cost awareness in the entire organisation.
In the following, the reader will get an understanding of DRC's multi-faceted activities during 2010. We are proud of the work carried out by our many employees.