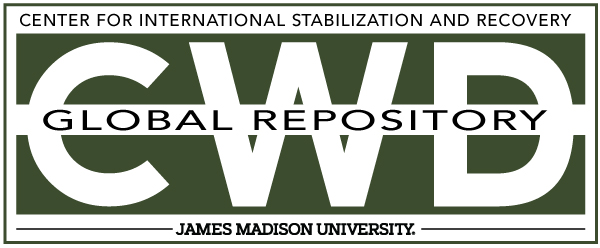 Creative Commons License

This work is licensed under a Creative Commons Attribution-Noncommercial-No Derivative Works 4.0 License.
Publication Date
6-26-2002
Keywords
DDAS, 2002, Lebanon, excavation, No. 4 Israel, AP
Abstract
The Deminer then started to excavate the right hand signal, starting 20cms back from the signal source. He had excavated approximately 12 – 15 cms in distance from the signal, at a depth of 18 cms, with the width of the excavation trench being approximately 20cms wide before the uncontrolled detonation occurred.