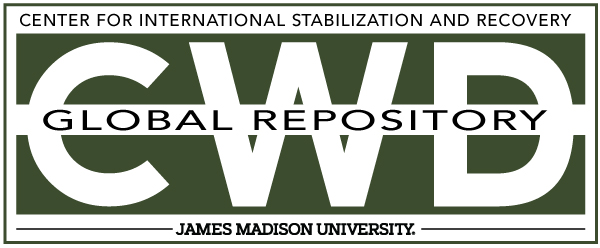 Title
Creative Commons License

This work is licensed under a Creative Commons Attribution-Noncommercial-No Derivative Works 4.0 License.
Publication Date
6-10-2003
Keywords
DDAS, 2003, Iraq, demolition, Ordnance
Abstract
On 10th June 2003, [demining group] EOD Team Echo 3 were conducting a clearance operation on a building used by the Iraqi Forces to store ammunition of mixed natures. At approximately 10:35hrs, a fierce fire was detected outside the building immediately after the demolition by detonation of 2 Sagger missiles. The fire spread rapidly to inside the building and several loud explosions where seen and heard to take place.