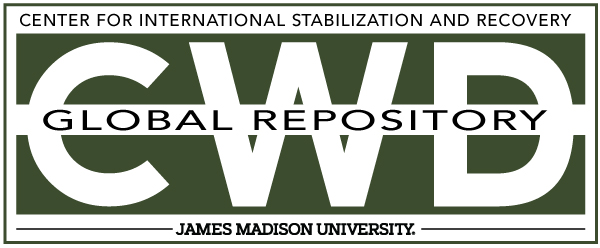 Creative Commons License

This work is licensed under a Creative Commons Attribution-Noncommercial-No Derivative Works 4.0 License.
Keywords
Centers and Organizations, Catholic Relief Services, CRS, Annual Report, 2012
Abstract
Wherever people reach out with love to help one another, that is where God is. And through your faith, compassion and generosity, that is where you will find Catholic Relief Services.
Where God is, you find expectant mothers receiving care for their unborn babies. Where God is, there are children receiving a lunch that takes them through their day and an education that fuels them for a lifetime. Where God is, there are women saving money for the first time, starting small businesses that will help their families and communities thrive.
Where God is, you find farmers using irrigation and improved agricultural methods to feed their families, even when the rains are not falling. Where God is, there are meals and shelter and water provided to those who lost their homes. Where God is, you find children learning from CRS Rice Bowl, understanding what it means to be part of a family that stretches around the world.
In a challenging fiscal year, your faith provided a total of $196 million in private contributions, which helped us leverage an additional $501 million from the U.S. government and other sources.
This allowed CRS to serve more than 100 million people in 91 countries. In serving the common good, we also strive for uncommon excellence in our work, knowing that is what God expects of us. In fiscal year 2012, 93 percent of our expenditures went to programs that benefit poor people overseas.
What you will see in these pages is that CRS has met the challenges of a tight fiscal environment and increased needs with inventiveness. You will see the commitment of colleagues with significant talents and even bigger hearts. You will see an organization for which the presence of God is real every day.