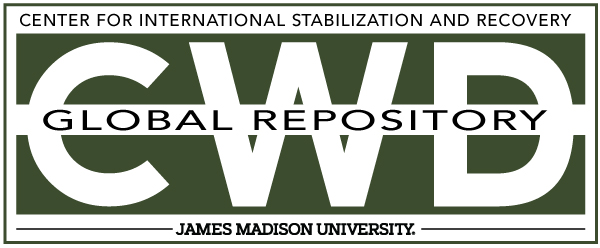 Creative Commons License

This work is licensed under a Creative Commons Attribution-Noncommercial-No Derivative Works 4.0 License.
Publication Date
7-20-2001
Keywords
DDAS, 2001, Kosovo, missed mine, PMA-3, AP
Abstract
On the morning of the accident a pile of mines were discovered at the base of a large tree approximately 7 metres before the seat of the explosion, this pile consisted of 8 x PMR2A, 1 x PMA1 and 1 x PMA2. [The Victim] had disarmed these mines and they were removed. The clearance lane then continued. In this lane there is a large rock, and beside this rock a PMR2A was discovered as well as 3 x PMA2. These mines were all disarmed and removed. The deminer was continuing with the clearance of this lane when [the Victim] came into the lane and was in the process of erecting mine marking tape when she stepped on what is believed to be a PMA2 blast mine. As a result of the explosion her right foot was traumatically amputated, and she was thrown to the ground. The force of the explosion was such that it blew her foot 30m up the hill and onto the road, along with her right boot. The deminer that was working in this lane was 2m from the blast, and he received a superficial injury to his shoulder. Immediately after the blast [the Victim] was carried from the lane up to the road where she was given first aid treatment and stabilised. From here she was taken by ambulance to await the arrival of the CASEVAC helicopter at HLS – Red 26, 2km down the hill.