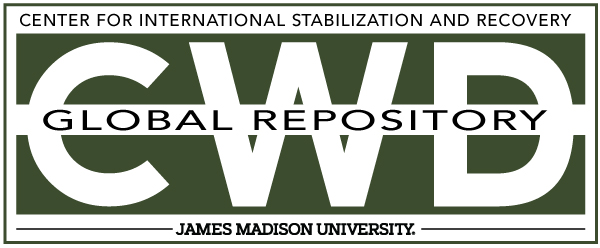 Creative Commons License

This work is licensed under a Creative Commons Attribution-Noncommercial-No Derivative Works 4.0 License.
Publication Date
10-8-2003
Keywords
DDAS, 2003, Sri Lanka, missed mine, M15, AT
Abstract
A bulldozer and crew contracted by the GA and managed by the AGA was working in Malvil on the day of the incident. [Victim No.1], Bulldozer driver, [Victim No.2], Driver's Assistant and [Victim No.3], AGA appointed foreman were tasked with levelling the SLA bunds and clearing excess vegetation around the village. Immediately prior to the incident the bulldozer was on the dirt road running through the village and attempting to turn around. As the bulldozer moved off the road in its attempt to turn, an explosion occurred under the right hand track, tipping the bulldozer over and throwing the three contractors away from the site.