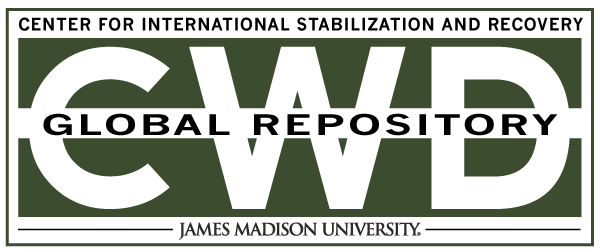 Title
Creative Commons License

This work is licensed under a Creative Commons Attribution-Noncommercial-No Derivative Works 4.0 License.
Publication Date
8-5-2004
Keywords
DDAS, 2004, Sri Lanka, handling, P4MK2, P4Mk1, AP
Abstract
Team No 2 was working to establish the location and dorecetion of the Mine Strip No 2 in the minefield HM-5 in area Thomaspuri. [The victim] was the Team Leader of Team No 2. One sub team of Team No , under supervision of [the victim] was clearing the working lane. Deminer [name excised] (mine detector operator) located a metal/mine signal. He immediately marked the location and informed the Team Leader. Then he withdrew to a safe distance. [The victim] Team Leader approached the marked location, searched for and recovered an anti-personnel mine P4 Mk1. He tried to neutralize the mine in situ. Since he could not remove the detonator of the mine while in the lane, he decided to come behind in the already cleared safe lane and remove the detonator. While he was getting up from the kneeling position [the victim] slipped, lost his balance and the recovered mine fell down from his hand. [The victim] in a bid to regain his balance inadvertently stepped on the fallen mine and the mine exploded, thereby causing injury to his right foot.