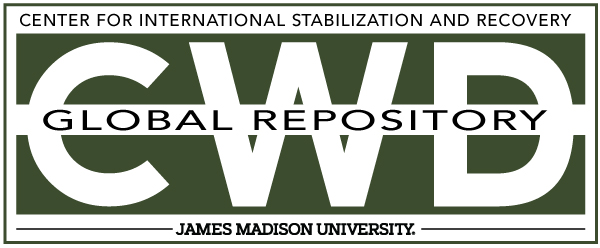 Creative Commons License

This work is licensed under a Creative Commons Attribution-Noncommercial-No Derivative Works 4.0 License.
Keywords
Centers and Organizations, Humanitarian Mine Action, HMA, Afghanistan, Development, Landmines, Post-Conflict Rcovery, MACCA, Sippi Azerbaijani-Moghaddam
Abstract
In May 2007, after training Landmine Impact Assessment Teams (LIATs) for the job, Mine Action Center Afghanistan (MACA) started to conduct PDIA. LIATs perform their duties conscientiously and are generally more comfortable with the figures and calculations involved in economic analysis related to demining rather than the slightly more nebulous aspects related to the 'people'‐end of activities and social impact assessment. Foremost among the latter would be the relatively unexplored aspects of how mines affect the intimate relations between people and the landscape in predominantly rural or agrarian communities. According to the LIATs basic comparison between forms exploring the pre‐ and post‐demining phases in a community does not take place which means that impact assessment is based on combination of quantitative outputs and assumptions on how these potentially affect communities for the better. There was an overall impression that collecting the information was fundamentally about completing steps in a linear process rather than loops feeding information and analysis back into a learning environment. Information collection processes appear to be mechanical, somewhat hierarchical and not geared towards organisational learning.